Team Cuba 8 Aztecas 5
---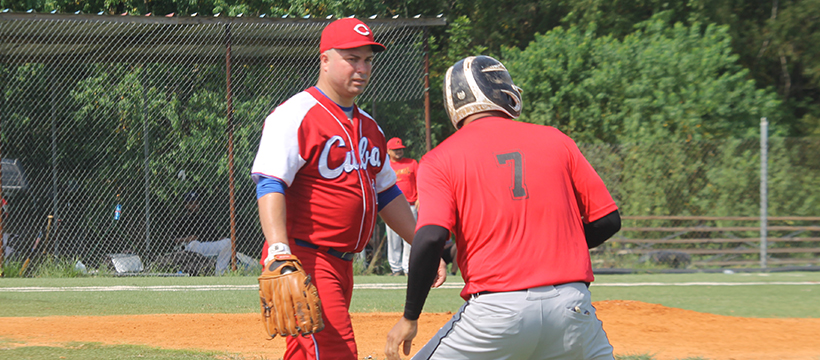 9/6/2020- Team Cuba 8 Houston Aztecs 5 Jusef Frias pitched 5 innings striking 13 allowing 2 runs to pick up the win for Team Cuba. Jorge DesPaigne hit a three run homer in the first that would prevail for Cuba.
Manny Aranda started for the Aztecas allowing 7 runs in the first inning before being removed for Shawn Palmarez. Shawn Palmarez pitched 6-2/3 scoreless innings of relief for the Aztecs. Jimmy Rivera scored three runs for the Aztecs.

---
For more information visit Coastal Baseball LLC.
http://www.CoastalBaseball.com
713-898-1874